My favorite Simmer Pot for Autumn
As much as I love fall, I was not prepared on Tuesday morning to see over half of the leaves had fallen off of my favorite tree pretty much over night. The kids headed back to school today, and I am starting to accept that the end of summer is really here, but so is the beginning of a new month!
One of the first things that comes to mind when I think of Fall is all of the amazing scents that the season brings. Apple pie and ciders, simmering soups, a scented candle, and my favorite–a simmer pot. As soon as that pot begins to simmer, our home is immediately filled with the scent of the season.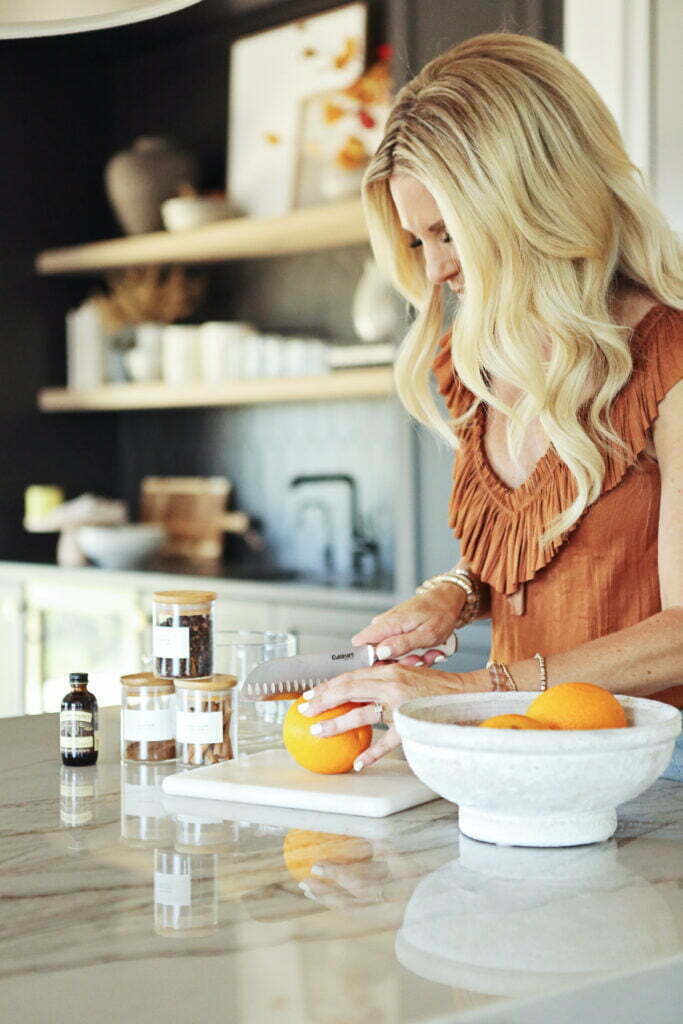 My favorite simmer pot is this glass one that I have been using for a full year. Despite it stating that you cannot use it on gas cooktops, I have never had an issue. It has been a best seller of mine as well, so I know a lot of you love it as much as I do.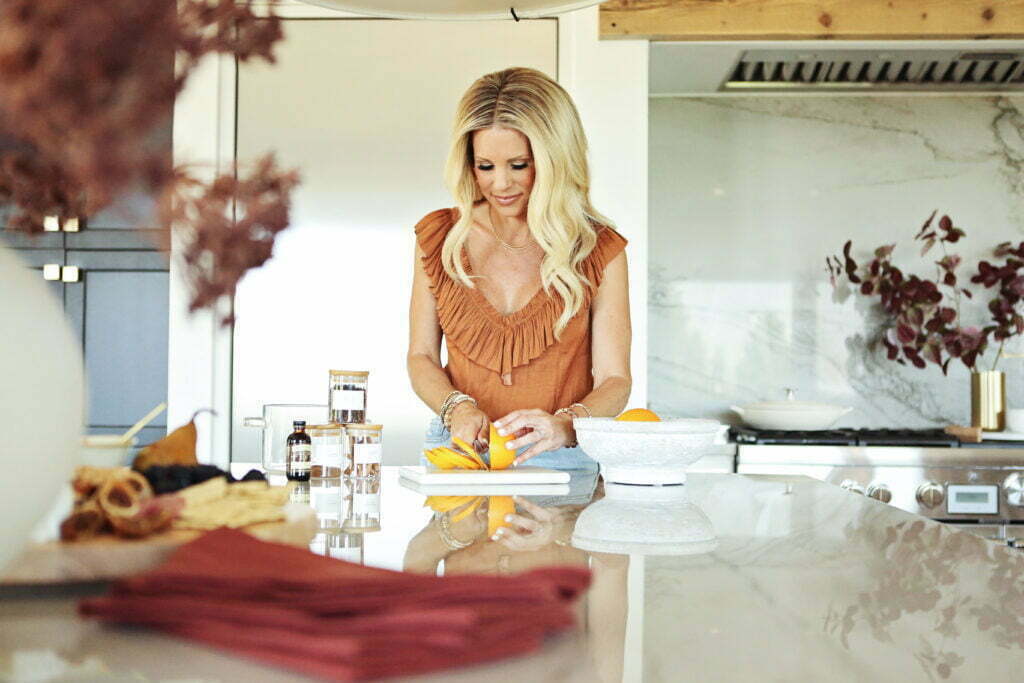 ---
My Simmer Pot Recipe
For my ingredients, I like to combine seasonal elements with other natural ingredients to make our entire home smell dreamy. Below is my favorite Early Fall Simmer Pot Recipe.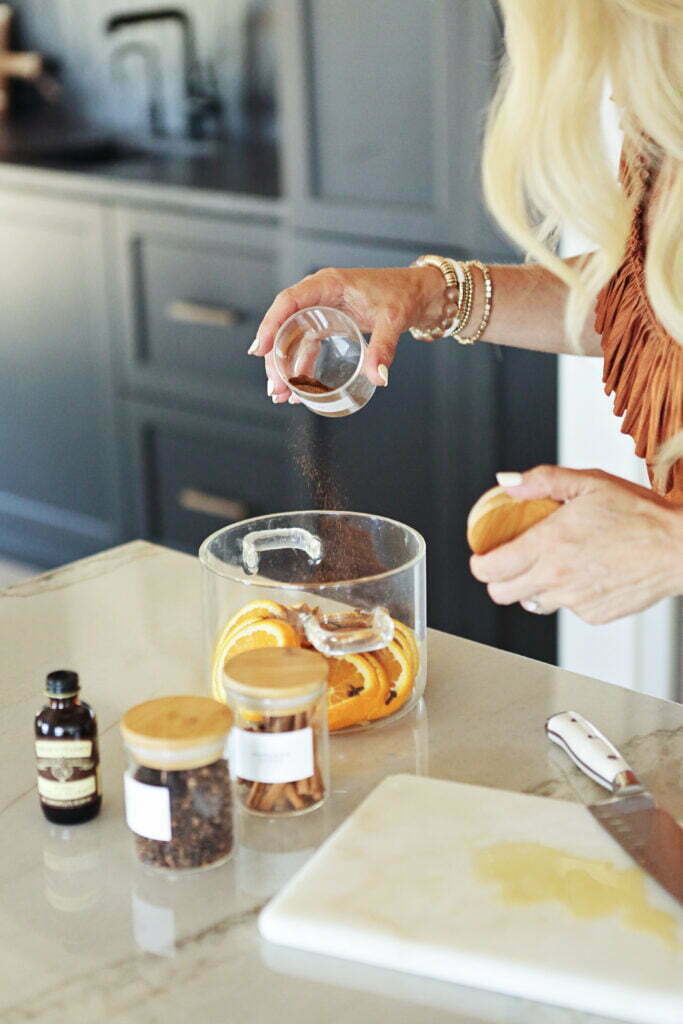 Early Fall Simmer Pot:
1 Large Orange, a splash of vanilla, a tablespoon of whole cloves, 2-3 cinnamon sticks, and a couple cups of water. Allow to simmer on your stove on extra low all day, adding water as it gets low. I actually use the same simmer pot several days in a row, refreshing with water and sometimes a new cinnamon stick.
The best part about creating a festive fall simmer pot is that is does not require any of the precision of baking. Just throw together whatever you might already have in your fridge and spice cabinet–no need to measure! Fill the pot with enough water to cover the ingredients. Refill water as needed and keep your house smelling beautiful, warm and cozy all day! Apples, grapefruit, star Anise, and fresh herbs (I prefer Rosemary), are other options to add to your pot.
Fall Simmer Pot Variations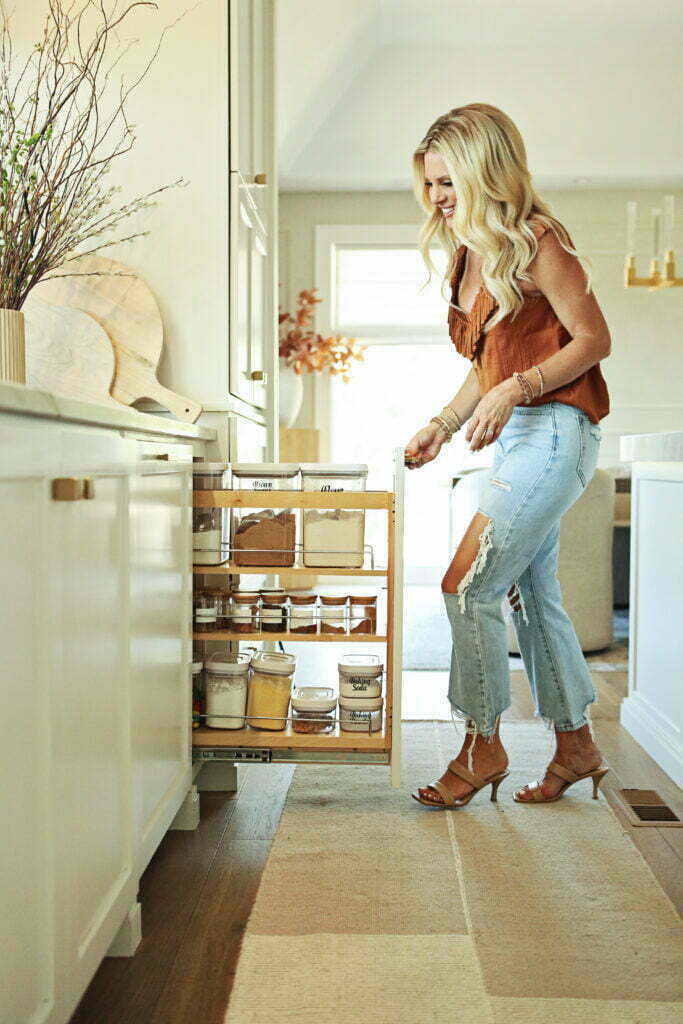 This fall, I might branch out from my usual go-to simmer pot recipe and try one of these fun variations.
Apple Cinnamon Simmer Pot: In this version, use sliced apple rounds instead of oranges, vanilla and fall spices. Cinnamon sticks are a must, but I would also like to try adding some whole cloves and cardamom pods. I imagine this simmer pot will make it smell like I've just baked an apple pie–without all of the rolling or calories.
Pumpkin Spice Latte Simmer Pot: Another simmer pot variation for fall that I have been dying to try is to recreate the fall coffee drink that everyone loves (or loves to hate), the PSL. I probably won't use actual pumpkin, but instead use coffee and spices to create a simmer pot inspired by the traditional drink. Because I think it would probably be prettier in my glass pot, I plan to use whole coffee beans, but if you're using a traditional pot, you can easily add used coffee grounds instead. Throw in a splash of vanilla for warmth, pumpkin pie spice and water and that's it!
---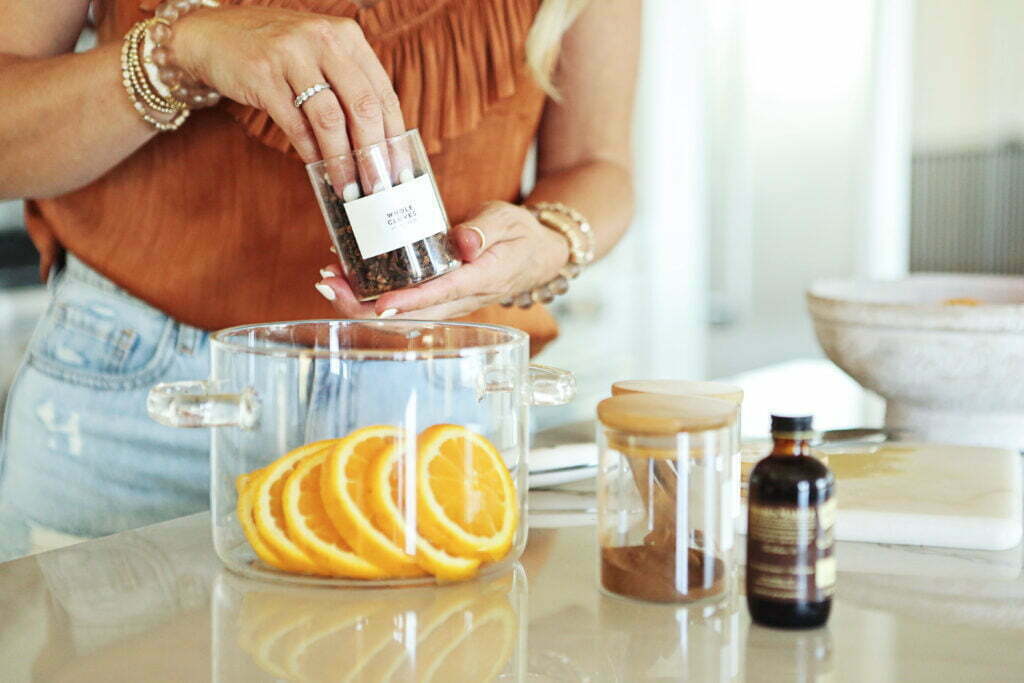 ---
Even though I'm always a little sad to say goodbye to summer, I cannot wait to celebrate all of the warm and cozy feelings of fall. And if I'm honest, I have been creating this simmer pot for at least a month now.
If you try a simmer pot of your own, or have any ideas for a fun additional to a fall simmer pot, I'd love to hear about it in the comments!