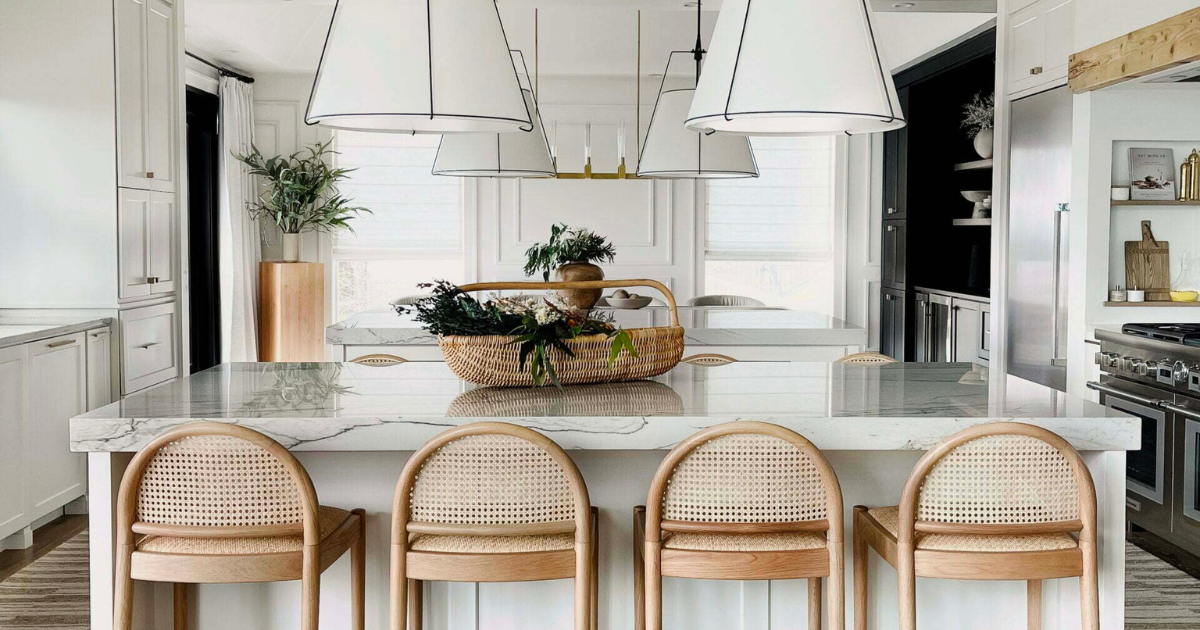 Kitchen Decor
I am absolutely in love with our kitchen decor after our renovation. I decided to go with white cabinetry, and I couldn't be happier with the decision. The white cabinets provide a clean and fresh look, and they help to brighten up the space. Pairing the white cabinets with stainless steel appliances creates a modern and sleek aesthetic that I just adore.
One of the things I love most about my new kitchen is the lighting. I decided to incorporate pendant lights over the kitchen island. This has made such a difference in the overall feel of the space. The lighting is bright and inviting, and it makes the kitchen feel like the perfect place to cook and entertain.
Another element that I am really enjoying in my new kitchen is the white shiplap ceilings. This adds a beautiful texture to the space, and it also helps to reflect light and make the room feel even brighter and more open. I also added marble countertops, which are not only beautiful and elegant but very durable and easy to clean. I am thrilled with my kitchen and I love spending time cooking and entertaining in this beautiful space.
My Kitchen Essentials
When it comes to kitchen decor, there are a few key elements that I consider to be essentials. One small detail that makes a big impact is the choice of cabinet hardware. I love the look of brass cabinet knobs and pulls, as they add a touch of warmth and sophistication to the space. This is a simple and affordable way to elevate the look of your kitchen.
Another essential element of kitchen decor is a good cutting board. I like to have a variety of cutting boards on hand to suit different tasks and needs. A well-made cutting board is not only functional, but it can also be a beautiful addition to your kitchen.
In addition to the functional elements of a kitchen, it's also important to consider the lighting and overall aesthetic of the space. I love pendant lights over the kitchen island, and I also make sure to have plenty of task lighting for the sink and prep areas. A new faucet and backsplash can also add a fresh and updated look to the kitchen. All of these elements come together to create my modern, functional and stylish kitchen space.