While it can be intimidating and seem daunting at times, styling shelves has actually become one of my favorite ways to add decor and style to our home. Not only are shelves a space to display decorative items, but they can be functional as well. Our Laundry Room shelves showcase beautiful canisters that hold our laundry soap and dryer spheres, while our Dining Room shelves include bowls, pitchers and other vessels used for serving. It is all about creating the perfect balance of function and beauty.
Over the years I have established some simple principles that have made the process easier and ENJOYABLE!
Here are some of my Go-To Style Tips for creating perfectly balanced shelves/built ins.
Style Tip No. 1:
Start with a Blank Canvas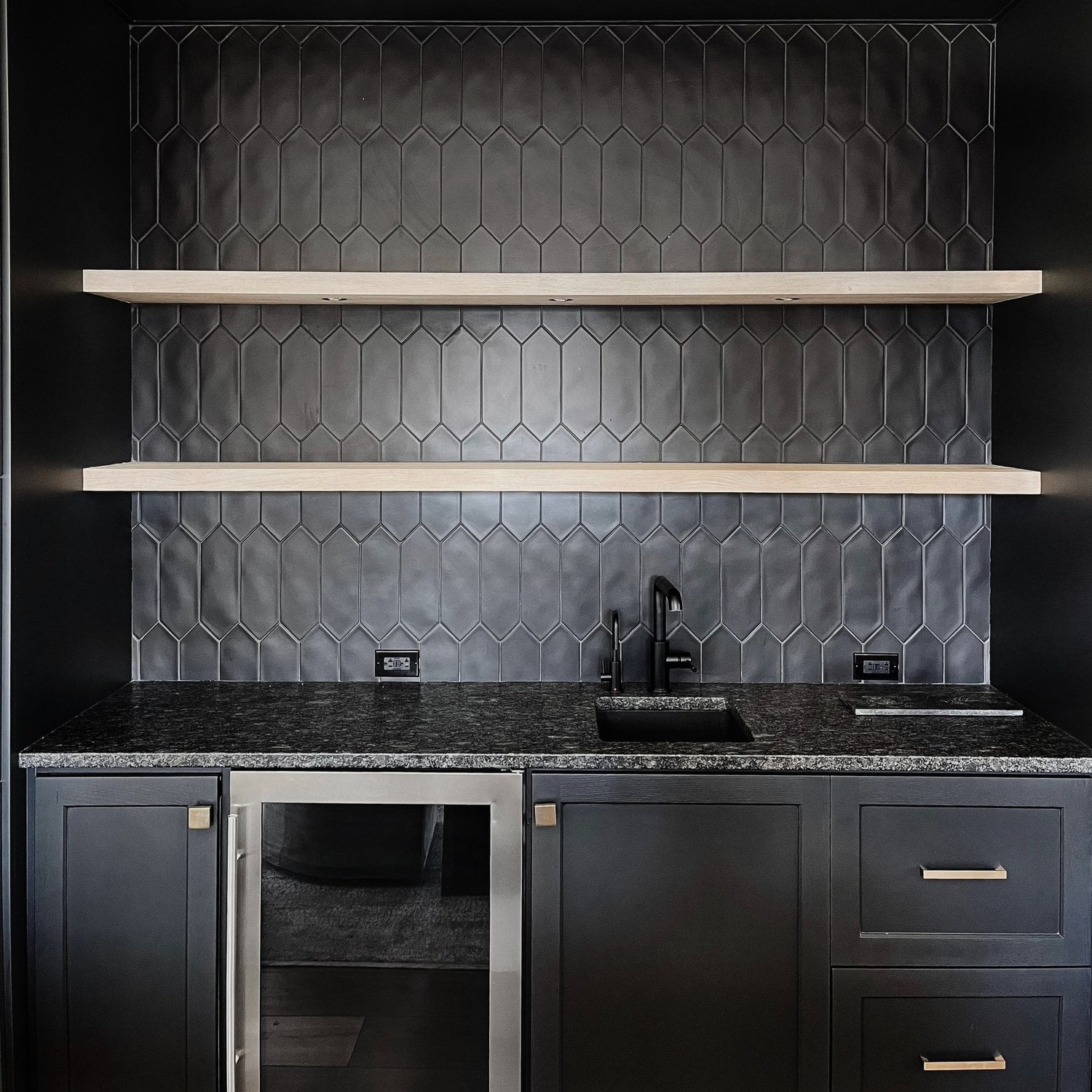 When styling any area in your home, especially shelves, completely clear off the area first. This allows you to start fresh and fully visualize the space that you will be creating.
Nearby, curate a collection of decor that will be used for your styling: art, trays, cutting boards, vases/vessels, functional pieces and natural elements, etc. As I curate my collection, I group my styling pieces by main color, an accent color and natural elements for a balanced aesthetic.
---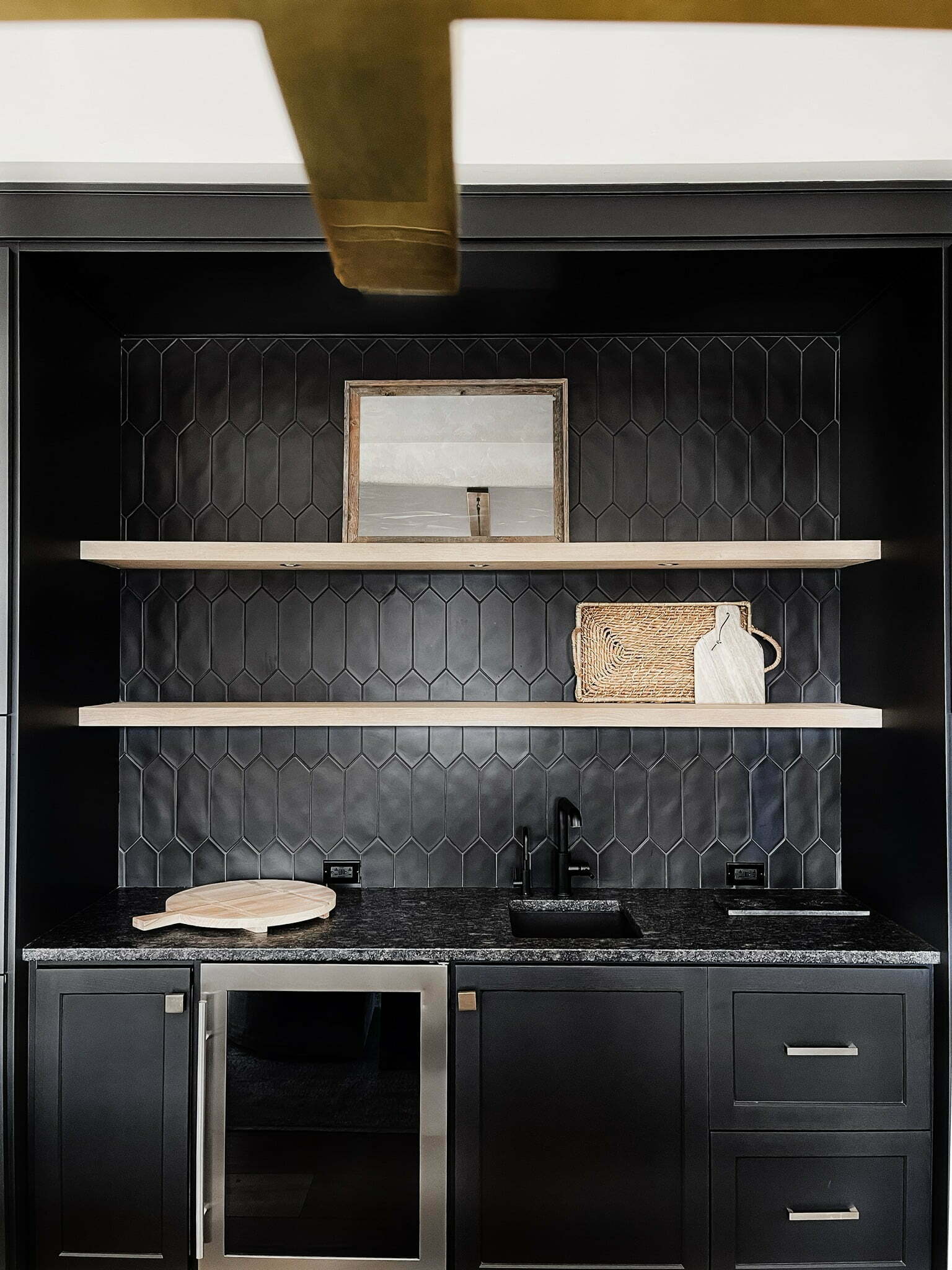 Style Tip No.2
Create Your Backdrop
Start by adding in art, trays and cutting boards to each shelf. This will create a beautiful background for your styling.
---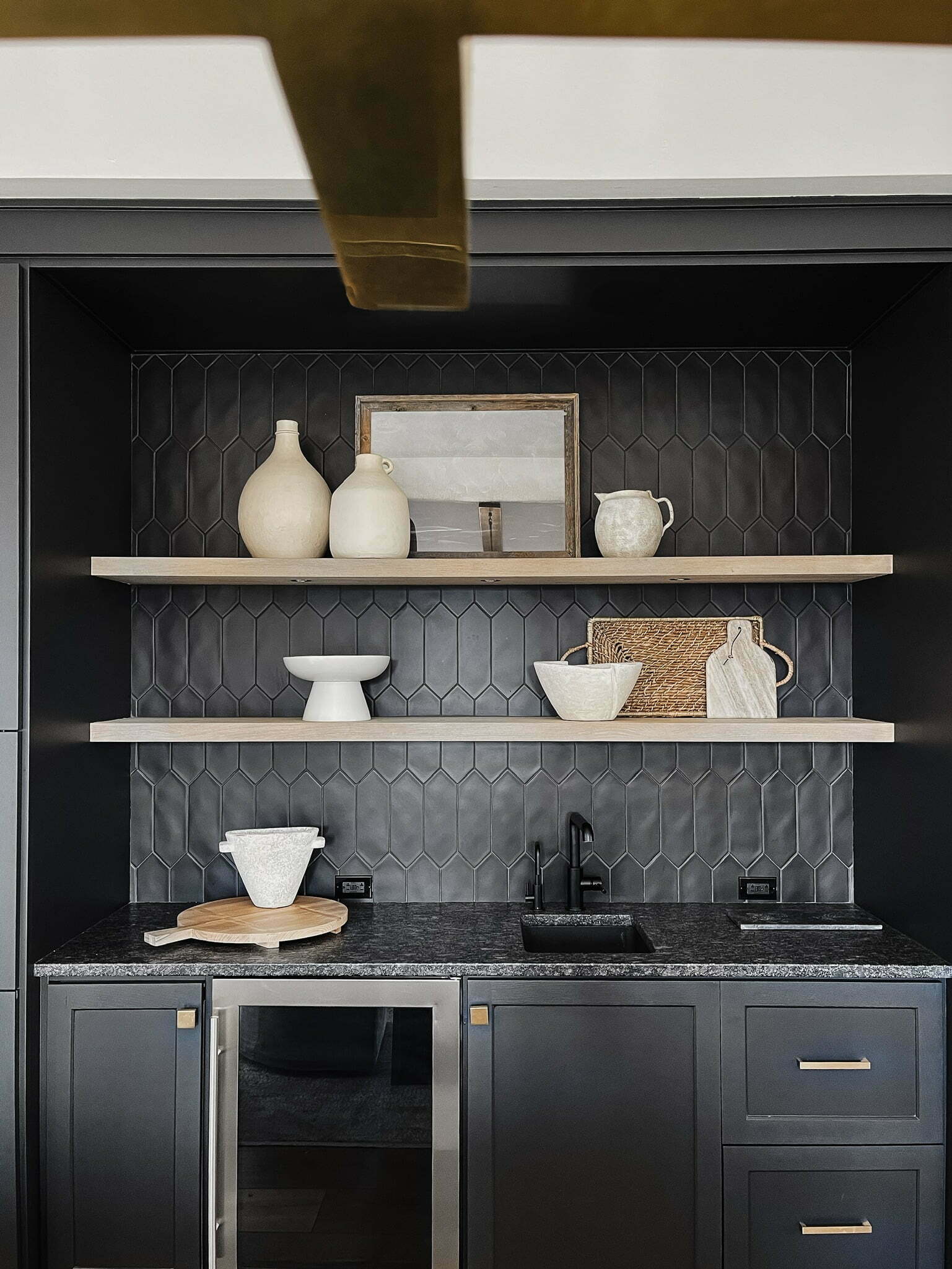 Style Tip No. 3
Add Your Main Color
Once your backdrop has been established, add in the pieces from your main color palette. I chose warm whites and cream tones as my main color tone. Space these pieces throughout the shelves for a balanced feel. Make sure you have objects from your main color palette on each shelf and choose objects of different shapes, heights and textures to add interest.
---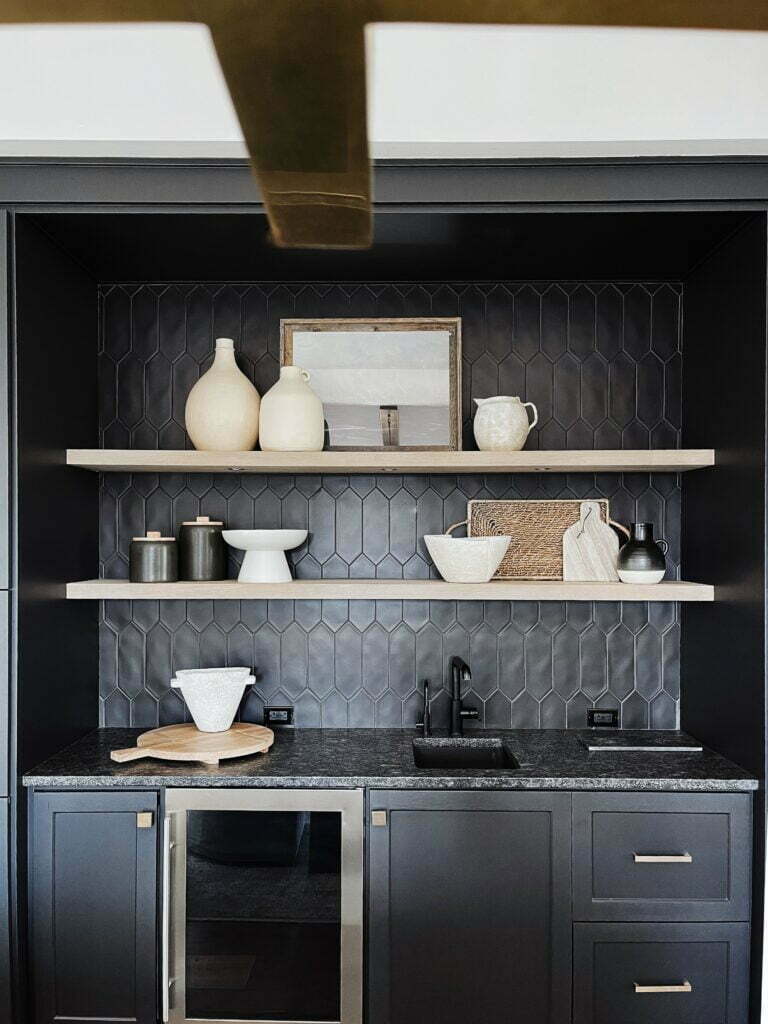 Style Tip No.4
Add the Accent Color
I chose a contrasting color as an accent to my shelves. The dark charcoal tones pop against the lighter main tone, and are still visible against the black tile. Because there are fewer pieces from my accent color, it is not on every shelf.
---
Style Tip No.5
Add in The Details
Once the primary and accent colors have been established, start adding in the smaller finishing accents–the jewelry of styling. Smaller bowls, books, metal tones and decorative objects provide detail and visual interest. Brass and wood accents add in warmth and seasonal texture.
---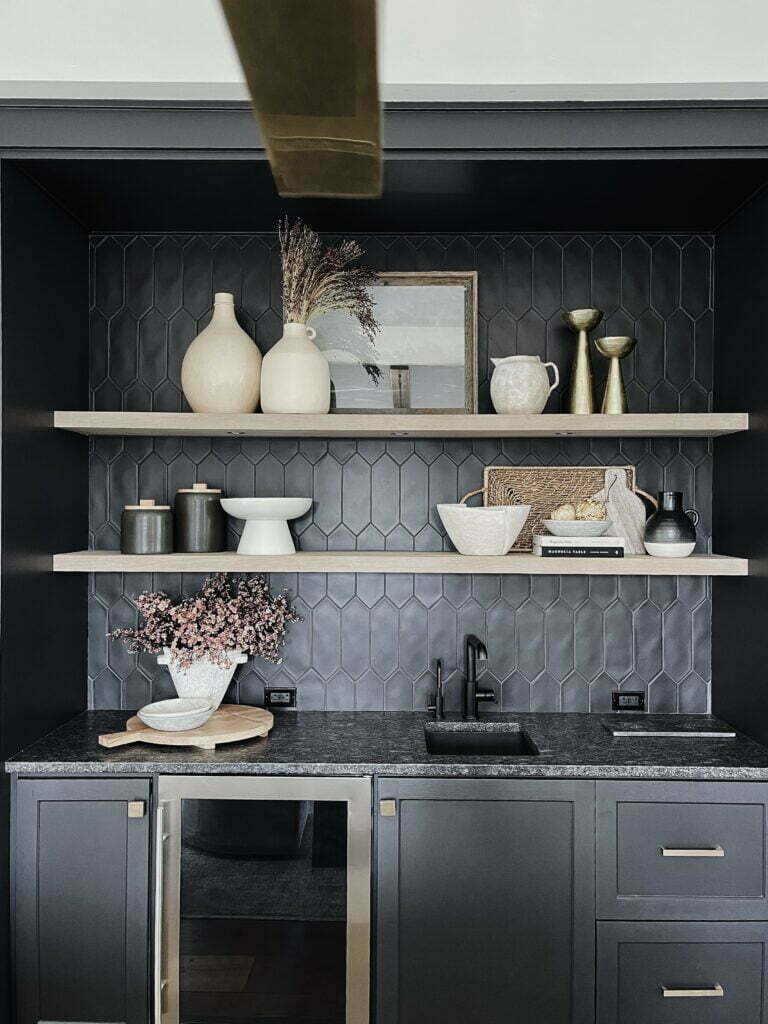 Style Tip No.6
Layer in Florals
Florals, whether dried or faux, can change the entire look and feel of a styling. They add in seasonal color and texture. One thing to remember is that not every vase and vessel needs florals or a filler. Sometimes the biggest statement is made when an item is able to shine on its own.
---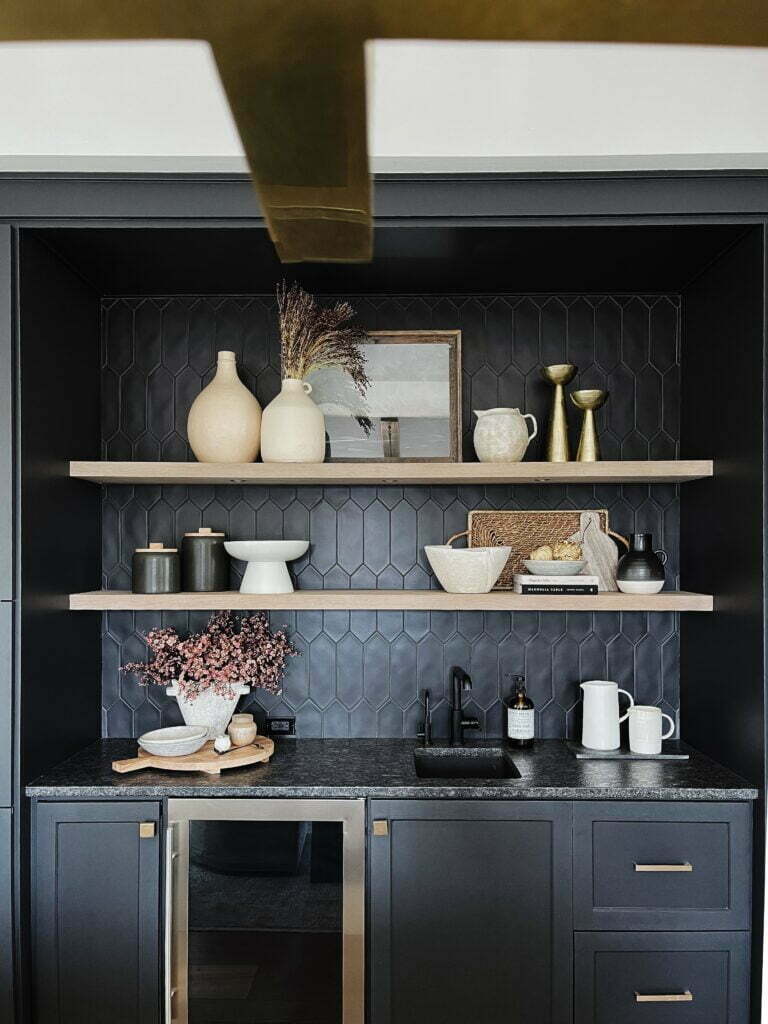 Style Tip No. 7
Finish with Functional Accents
Your home is meant to be lived in, so this is the time to add in functional accents. Decorative soap bottles, water pitchers, candles and bowls are accents that are functional, yet beautiful.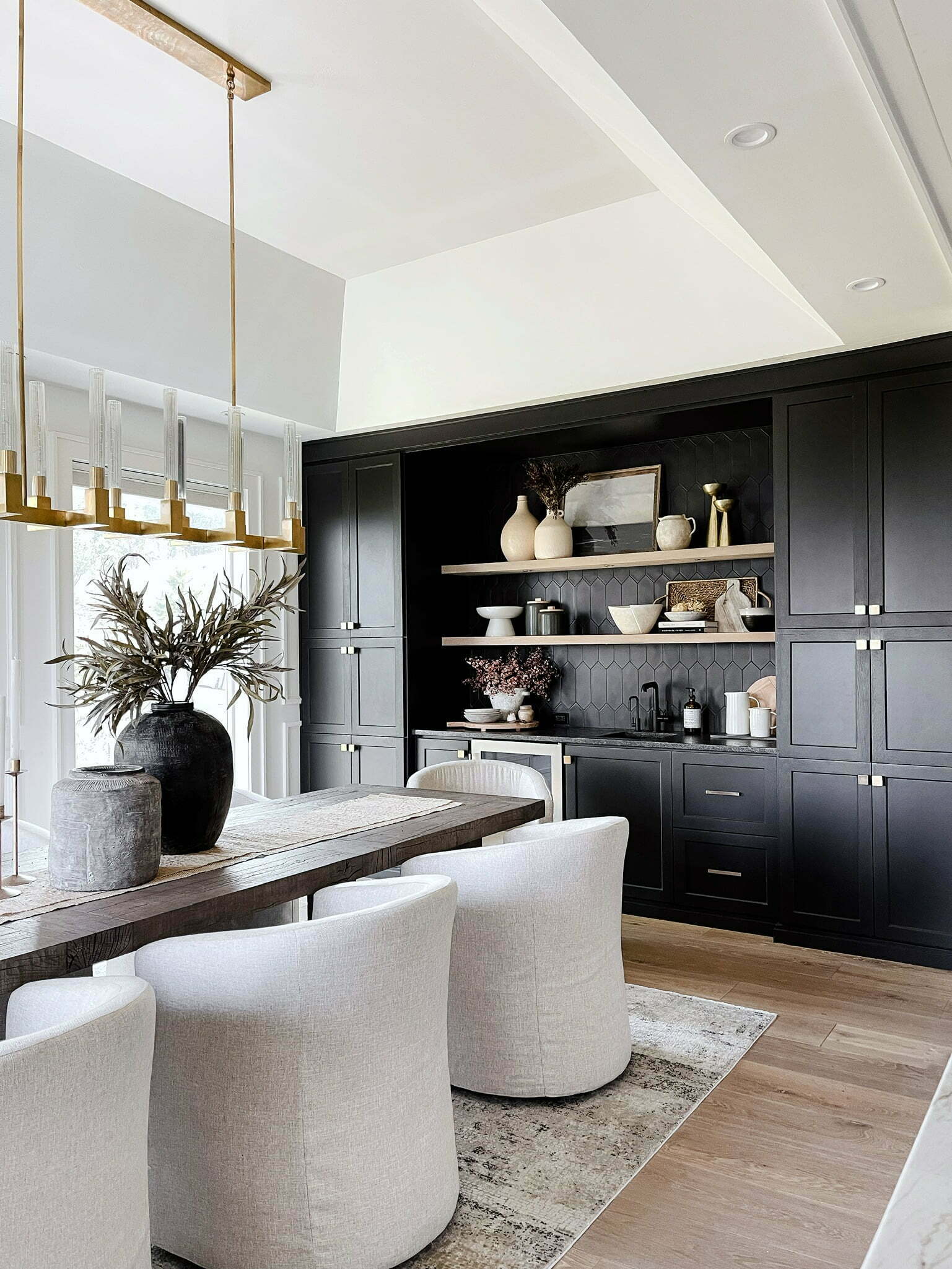 When your shelf styling is complete, it's time to step back and admire your design. If you've been following me for awhile, you know that nothing in my home stays in one place for long, except for my shelf styling. I love adding in new elements here and there, but only completely switch them up a few times a year from season to season. Following my shelf styling principles will ensure you create a good foundation that you will enjoy for many months.
Do you have any of your own shelf-styling tips? I'd love to hear them in the comments or see how you transformed the shelves in your home using my formula.