My go-to-guide for stress free entertaining this holiday season
The holiday season is upon us, which means many of us will be hosting friends and family in our homes. I love filling our home with loved ones and making sure that everyone feels welcome and comfortable. After years of being stressed before a party or holiday I decided I need to make some changes so I could enjoy all of my gatherings before they happen and during. The key to success is planning ahead and completing tasks soon than later. It was the last minute details that always had me scrambling. HERE are all of my favorite Entertaining Essentials to get you Holiday Ready.
Whether you are hosting a large family meal, a dinner party or just having a few girl friends over, my Entertaining 101 Guide will help you plan and execute the perfect event and make sure you're actually able to enjoy the party yourself. You can go HERE to see how I styled my Fall/Thanksgiving Table last year. It was so pretty that I don't know how I'll top it tis year!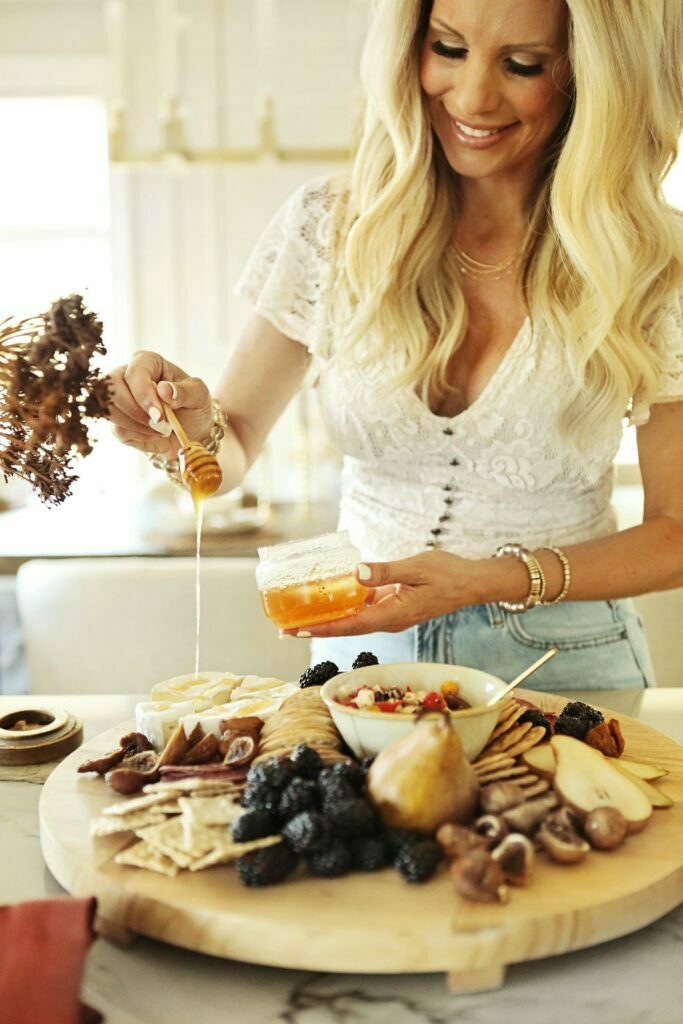 ---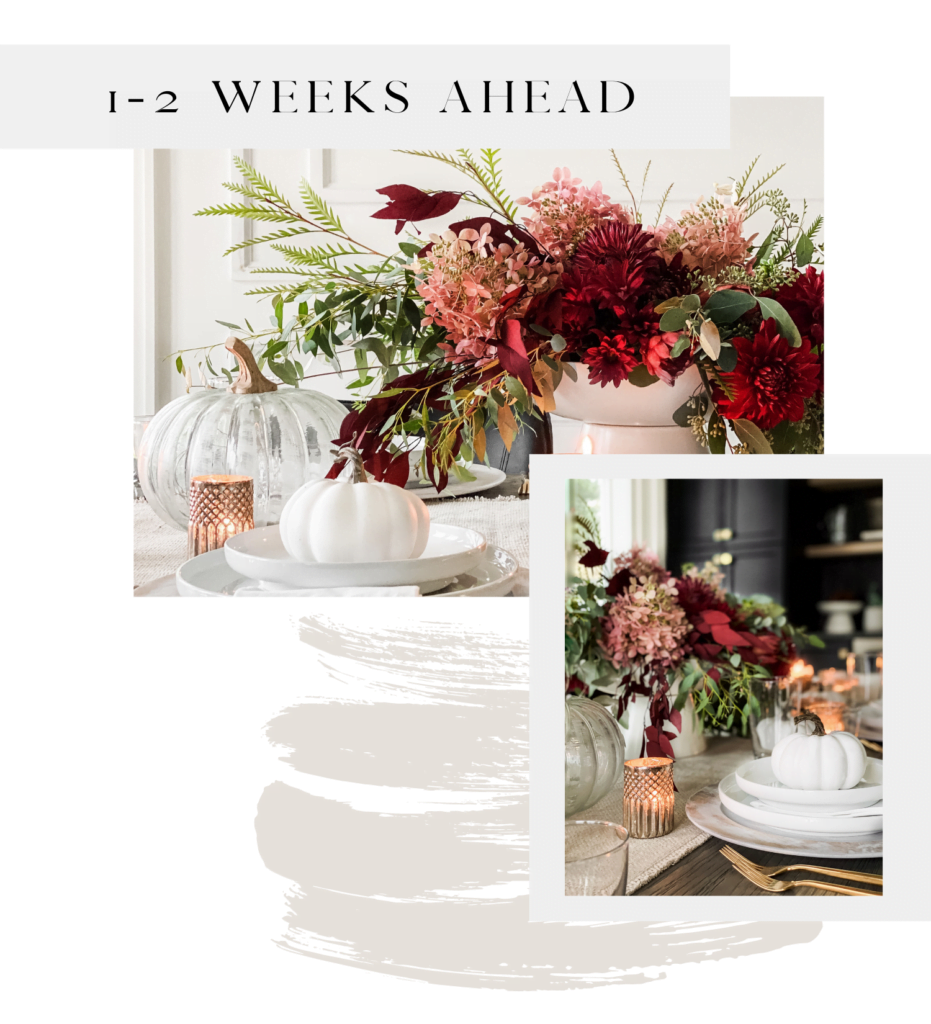 Select a Theme: Plan your menu, decide how you want the party to "feel", and choose your color palette.
Start your grocery list. I always think of things I need to add as time goes on.
Order or pick up party accents: Decor, serving pieces, plates, napkins, placemats & table accents.
---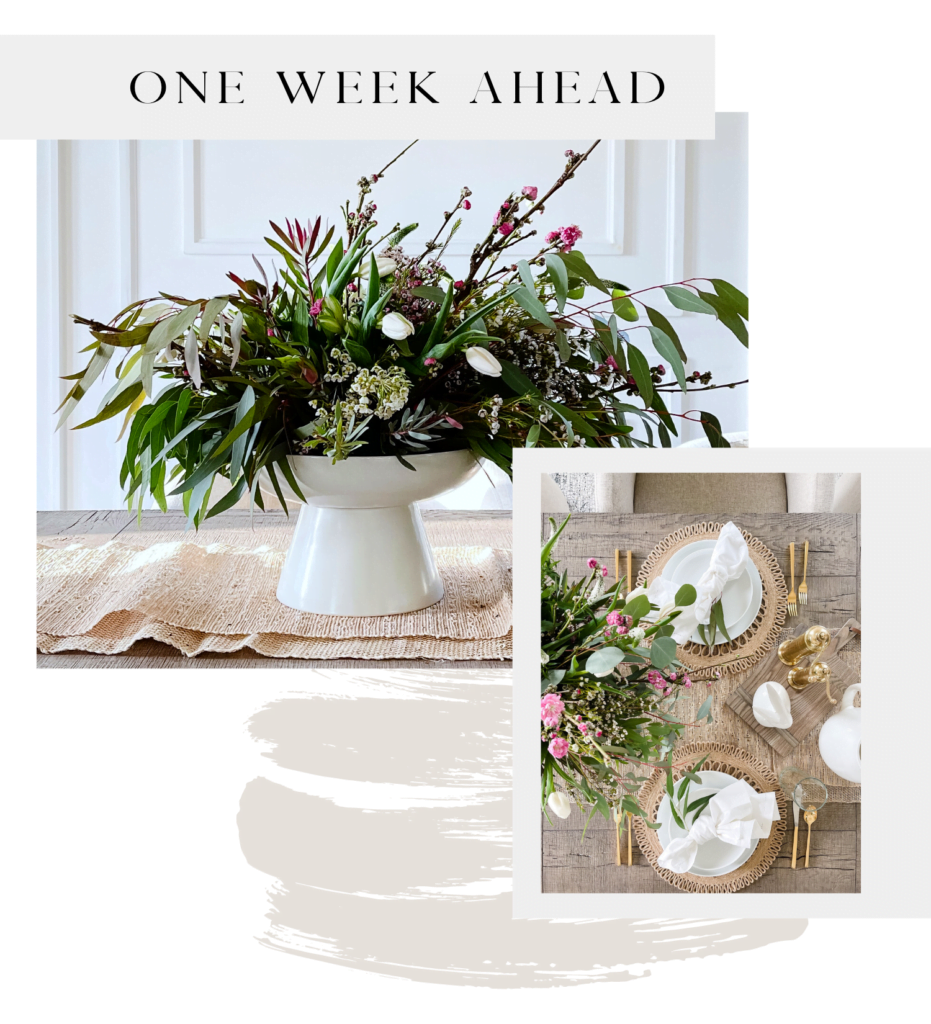 Style & Organize your Home
Too many times I waited until the day before or the day of an event to move around furniture, change out faux floral stems, remove and set up decor on table/serving areas, and I was rushed for time. Doing this a week ahead of time makes the rest of your week so much smoother. This is also a great time to "pickup" your home and any misplaced items. It is a bit too early to actually clean, but make sure that things are in their place and clutter is removed.
It will be easier to add decor and fresh florals closer to your event if everything else is already picked up.
---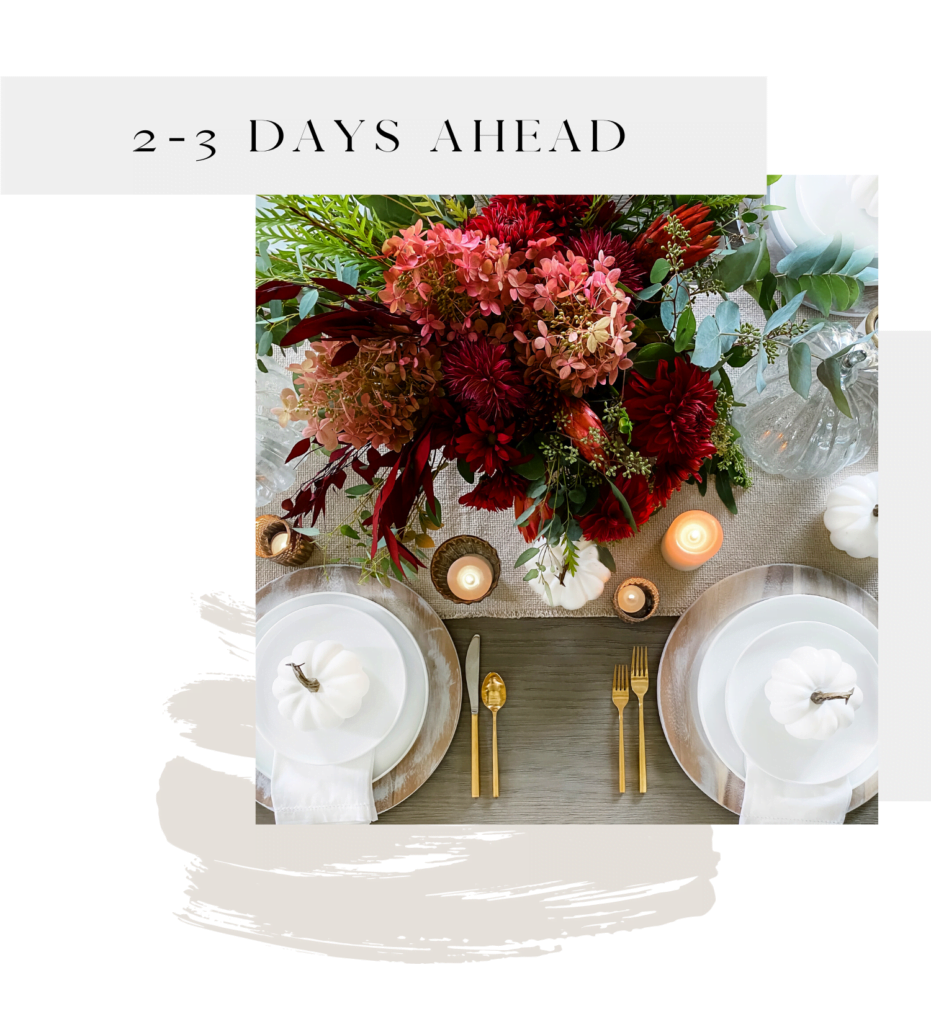 Clean or have your home cleaned. You will still have to do a quick wipe down and vacuum the day of the party, but most things will stay clean for a few days.
Review your grocery list and recipes one last time. Place your grocery delivery order and run any errands that you may need to to pick up fresh florals (generally two days before event), or grab groceries if you do not do delivery.
Set your table if possible.
---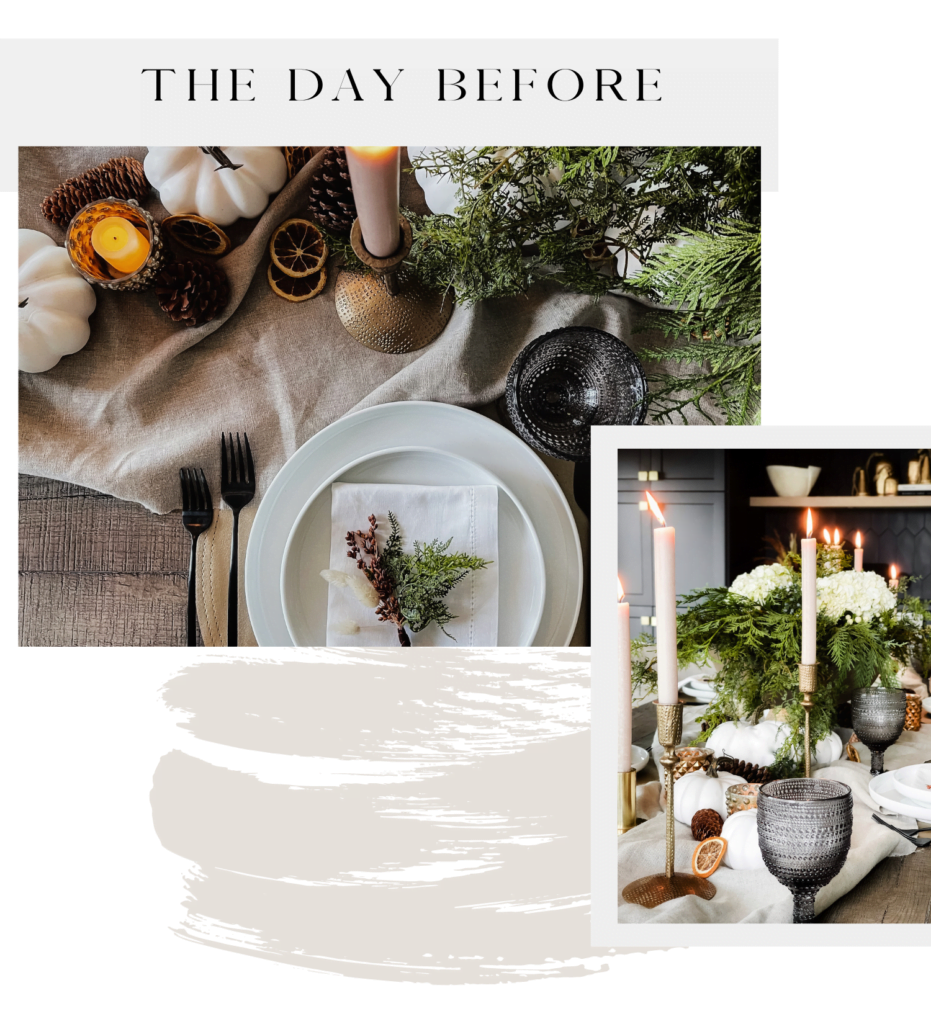 Put Up Decorations: Banners, Balloon Garlands, & Floral Arrangements.
Set Up Drink Station: Ice buckets, glasses, water and drink pitchers, glass pens, etc.
PREP ALL FOOD: Create Charcuterie Boards, Mix Batch Beverages, Prep Salads and Pastas, make Marinades and Sauces. I make my mashed/scalloped/cheesy potatoes the day before. The mashed potatoes I cook and heat the day of…they are yummy, and the other two I put together and bake the day of the event. I mixed up my Quiche filling the night before, and made my orzo salad. All of this preparation will make the day of so much easier!
---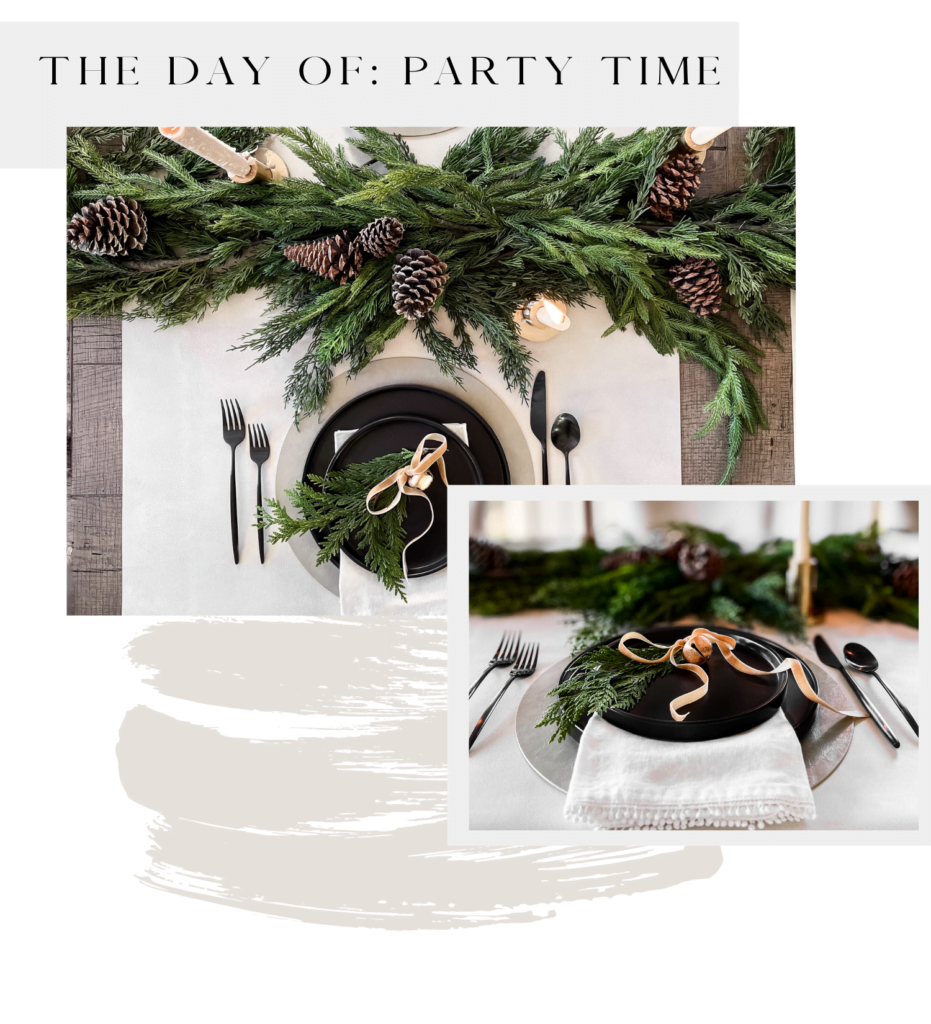 Start off the Day by Getting Ready. Fix your hair and makeup. y\You may have to freshen up later, but it is much easier than being rushed as your guests arrive.
PREP ALL FOOD: There are always a few food items that are not possible to prep the day before an event. Now is the time to do that.
Your Final Clean: Now is the time to vacuum and wipe off your counters. Make sure that you are fully stocked on toilet paper (speaking from experience, you do not want to run out with a house full of people).
Last Hour Before the Party: Fill ice buckets, mix drinks, set out food , and light candles.
NOW it is time to have fun and actually ENJOY your party or holday!
---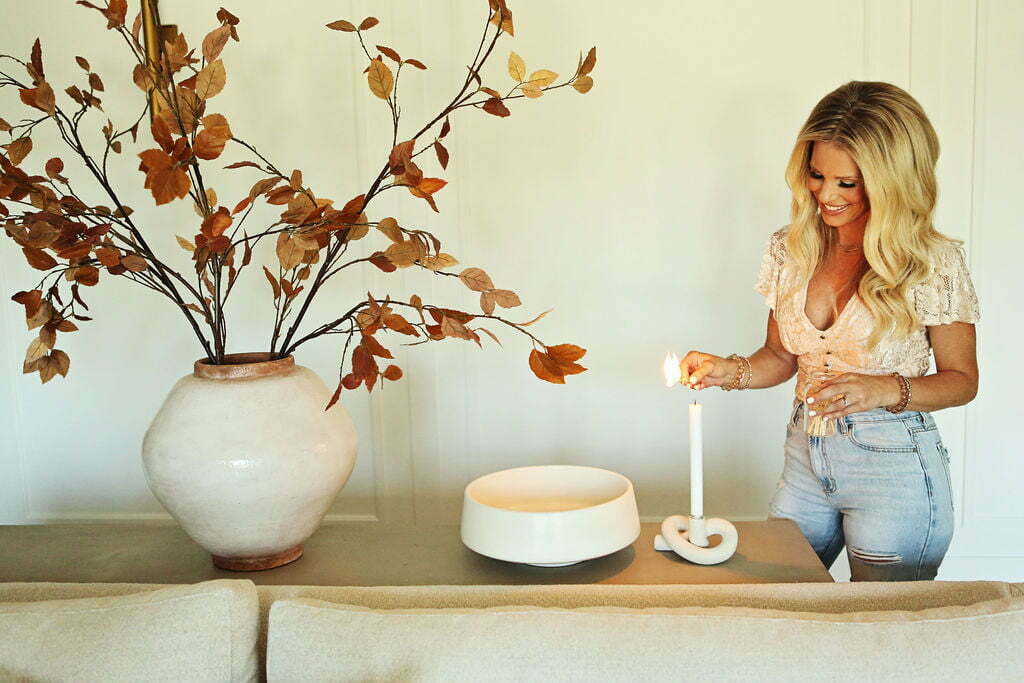 Entertaining my friends and family is truly one of my greatest joys in life. I love to make guests feel comfortable, welcome, and I love to spoil them. It's much easier for me to enjoy entertaining guests when I prepare things ahead of time and stay on top of my schedule, so I'm not rushing around right before and during an event.
It's hard to believe that it's already time to start planning holiday events again, but I hope my Entertaining 101 Guide can serve as a resource for you as your start to think about entertaining in your home this season.